Finops model skills management
Enhance the FinOps model and manage the necessary competencies
Building the team and skills of the global FinOps model
The two key roles at the start (Lead FinOps and Lead Architect) are probably no longer sufficient. And it's time for the responsibility matrix to evolve.
Perhaps it is the right time to build a real FinOps team or to reinforce the Cloud Centre of Excellence with a more advanced FinOps dimension.
From this level we start to need specific skills in certain areas and today we do not necessarily have the people available and trained.
We may therefore want to build a skills matrix to identify the current level of skills and training needs.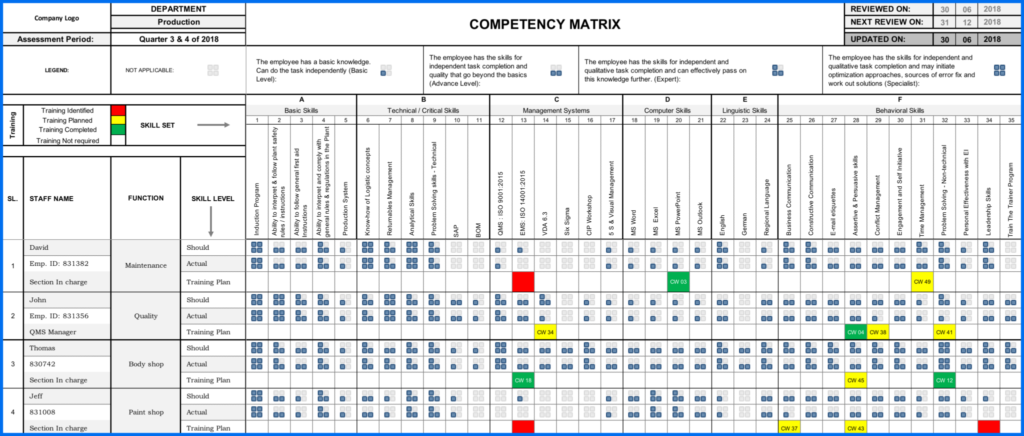 Under the responsibility of the Lead DevOps (or Lead Architect) one can also consider appointing "Automation Engineers" based on the concept of Site Reliability Engineering proposed by Google (SRE). These engineers should spend at least 50% of their time on the automation of targeted and result-oriented optimizations.
It is also recommended to involve IT and business management. Every company is different. Therefore, the level of formality in the way a team is set up will vary. CIOs and their management teams may find it more effective to create formal cost optimization teams, while others may find that a less formal structure would be more appropriate. Whichever approach CIOs choose, they should solicit and work with business unit stakeholders to ensure that the FinOps approach covers the entire organisation. The list below sets out the current organisational practices of CIOs:
Making the CIO the champion of the initiative
Assign an IT manager to oversee the IT spend optimization program
Involve key IT staff throughout the organisation, not just managers
Motivate IT managers and staff in cost optimization
Define cost reduction objectives and initiatives with defined start and end dates and hold staff accountable for achieving the objectives by including them in the individual performance objectives of all IT staff.
Encouraging business managers to use IT to reduce company costs
Celebrating success and encouraging continued participation